Many have called Belo's ads for skin whitening racist. What do you think?
Belo Skin Whitening Ads Cause Backlash as Company Apologizes
Less than a month after Philippine fashion company BAYO apologized for its controversial "What's Your Mix?" ad campaign, another Philippine-based company is expressing regret for advertisements of its own. The Belo Medical Group, known for its cosmetics services and products, had come under fire for its male skin whitening ads that featured taglines such as "10% lighter. 100% more sosyal." and "10% lighter. 100% approved." Facebook and Twitter users have called the ads racist and shameful.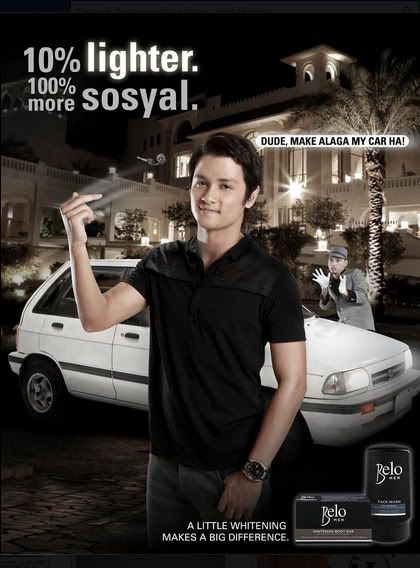 ABS-CBN reported that Cristalle Henares, daughter of company founder Dr. Victoria Belo, apologized for the outrage the ads have produced.
"If a lot of people are getting offended about it, we apologize about that. But it wasn't our intention."
Henares continued with the idea that as users "get whiter, they became more confident". The Belo Medical Group is now reevaluating what to do with that particular campaign now that it has received such a negative response.
What do you think of Belo's skin whitening ads?